Alumna, Michelle Le Cheminant left the College in 2003 to study at Newnham College, Cambridge, returning to Guernsey two years ago to work as an anaesthetist at the Medical Specialist Group. She recently attended The Ladies' College Guild AGM event as a special guest to plant a tree on the College grounds as part of the Newnham Global Tree Project.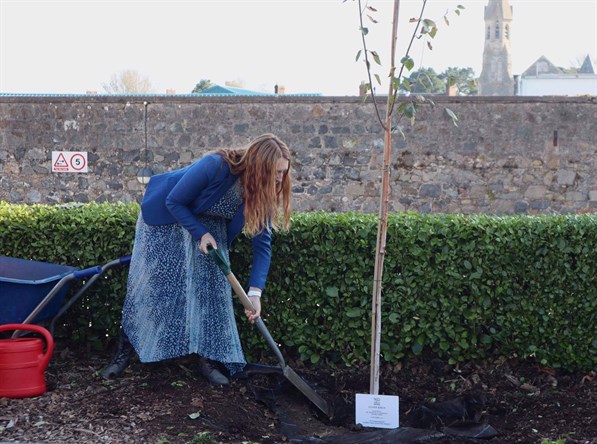 "I am really excited to be here today bringing together the celebration of 150 years of two outstanding educational institutions, Newnham College, Cambridge and The Ladies' College, Guernsey. Both of which I was fortunate enough to attend! They were founded in 1871 and 72 respectively, and were both pioneering in their vision toinspire, support and nurture young women to achieve their full potential.
Both The Ladies' College and Newnham produce women with quiet determination, courage and curiosity who have the tenacity to tackle global issues such as climate change.
So a tree planting project is a fantastic way to celebrate 150 years of these two colleges whilst supporting future generations to come.
Trees are our most powerful weapon in the fight against climate change. Not only do they capture carbon, they help protect against flooding, reduce pollution and keep the soil nutrient rich."
The event was attended by other local Newnham alumnae, members of the Guild, Guild President, Liz Van de Velde, Head of History, Bronwyn Henderson, Chair of Governors, Caroline Chan, as well as current Principal, Ashley Clancy, previous Principal, Margaret MacDonald and Head of Science, Dr Karen Marshall, who is planning the tree planting project for the College's 150th celebrations next year.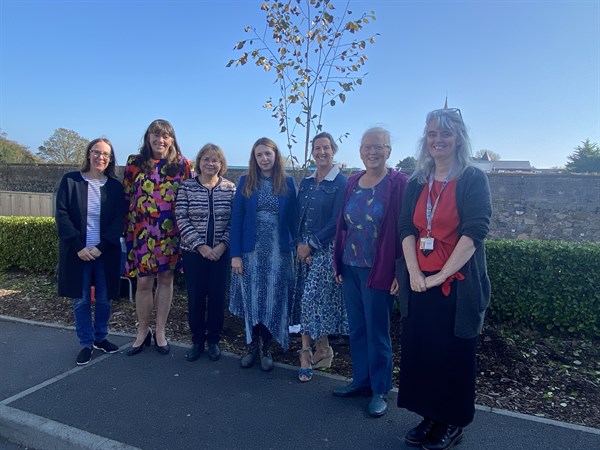 The tree that was planted was a Betula jacquemontii – a variant of silver birch. Native to the Himalayas. It owes its common name to the white peeling bark on the trunk. This is a hardy tree, rather fittingly a pioneer – one of the first to re-appear on bare or fire swept land. It will grow eventually to about 20m, supporting a variety of birds and insects, as well as providing shade and beauty for future generations of students.