A 'Glimmer of Green' Evening Dinner, Dance & Entertainment at Beau Sejour.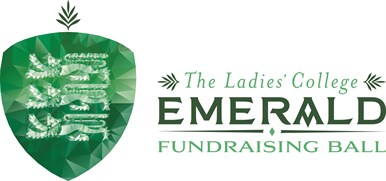 Thank you to everyone who supported and attend the 'A Gift for Learning Phase 3' Ladies' College Emerald Fundraising Ball. It was a spectacular evening, full of fun, entertainment and good company.
With over 400 guests attending – parents, old girls, friends of the College and invited guests – the Dave Ferguson Hall at Beau Sejour was full and everyone enjoyed the spring menu supplied by Sueco. The tables were decorated with green balloons which doubled up as the grand raffle. Lighting and production was supplied by Joys Production Services who kept the evening running smoothly from the fabulous Melrose feature video which opened the evening to the guest band Youthe who closed the proceedings with popular music for all to dance the night away to.
The guest performer of the evening was Robyn Sherwell, who is a Ladies' College old girl, and now an international music artist in her own right. We were delighted she was able to join us and contribute to such a special evening.
Other entertainment was supplied by performers from the College, including the Great Outdoors who recently performed at The Battle of the School Bands and the Sixth Form A level drama students – all of which were greatly applauded and showed the talent we have at College, and the students engagement as 21st century girls.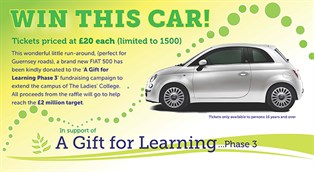 The auction held after the dinner was an outstanding success and we would like to thank Mr James Bridges from Martel Maides for assisting with this. The auction took over £15,000, and the total raised from the event as a whole was £34,000. This is a great effort and contribution to the 'A Gift for Learning Phase 3' campaign which currently stands at £1,090,000.
The event was sponsored by local companies in Guernsey - Specsavers, Ravenscroft, Deloitte, Collas Crill, Living Room, Quintessential, Rock Commercial and Legis. The raffle and auction prizes were all donated by many local businesses – without them the evening would not have been the success it was.
Additionally the draw of the car raffle to win a Fiat 500 took place at the end of the evening of the Emerald Ball. The winning ticket number was 580 - Congratulations to the winner and a big thank you to everyone who supported our car raffle!