Kate Gilby-Smith was a student at The Ladies' College from 2003 - 2010. She studied A-level English with Mrs Zoe Ellis, who is now Head of English. Mrs Ellis welcomed Kate this morning to run a session with the Remove students in the library telling them about her first novel, 'The Astonishing Future of Alex Nobody'. She told them that it was daydreaming during a philosophy of time travel seminar at Edinburgh University that she first had the idea for this story. She now works as a publicist at a London publisher of science, philosophy and history books, and is in the process of finishing her second novel. Kate was also one of the guest authors of the Guernsey Literary Festival 2021 which took place last week.
Mrs Elllis commented, "It was a pleasure to invite into College Kate Gilby-Smith, a former student of The Ladies' College, to talk to the Remove about her new book, 'The Astonishing Future of Alex Nobody'. She discussed the nature of the writing process, as well as some fascinating ideas about the essence and possibility of time travel! I am sure she will inspire some budding young authors to pick up a pen and get writing!"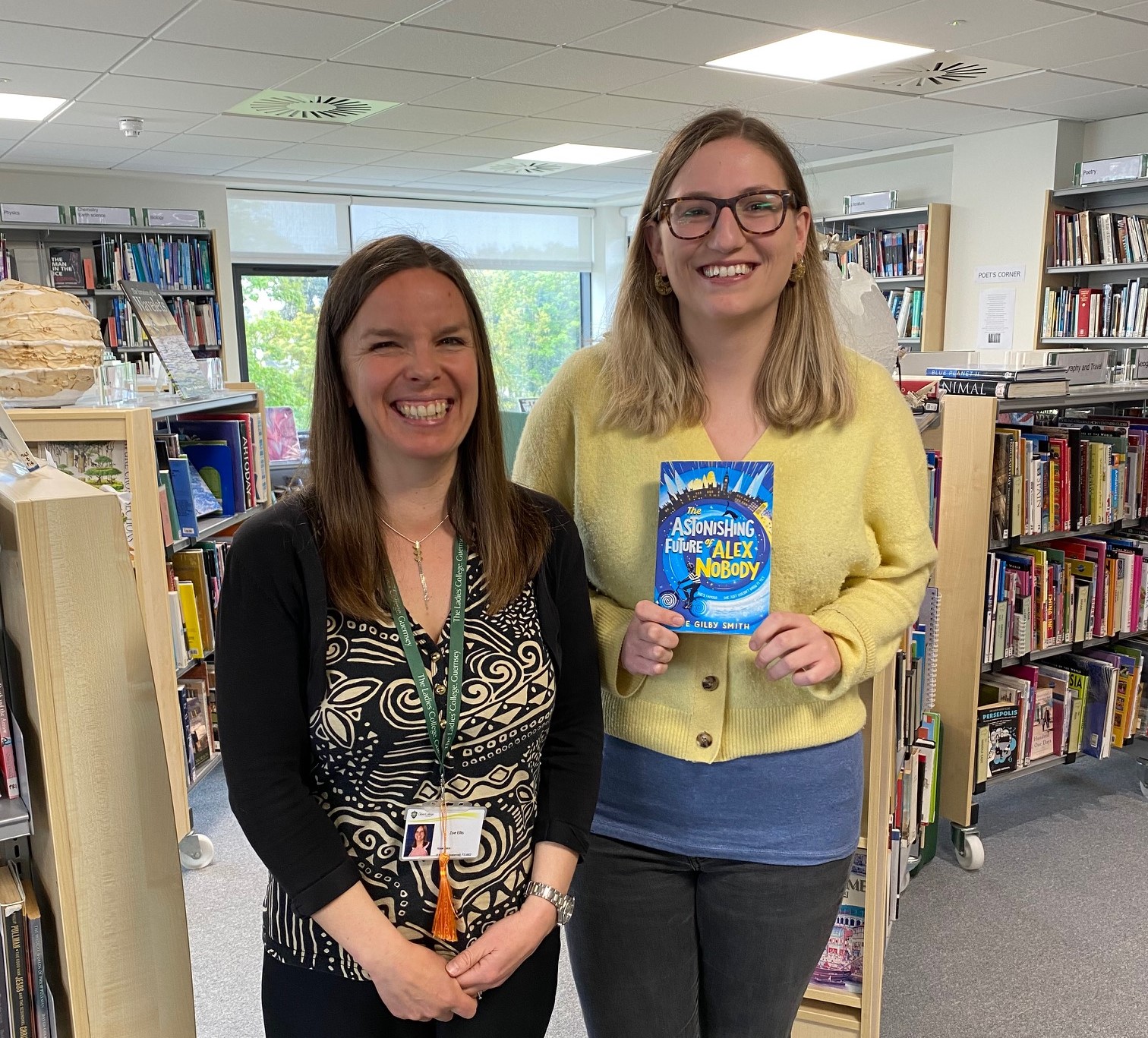 Kate was delighted to revisit her old school, which has changed a lot since she left with the addition of the Wessex Wing which houses the top floor library where her event took place.
"It was wonderful going back to school to talk to the girls in Remove. They asked so many brilliant questions and it was lots of fun discussing creative writing and the wonders of time travel with them. Seeing some of my former teachers was fantastic too and made me feel like I'd gone back in time! Thank you to the school for having me."
About 'The Astonishing Future of Alex Nobody',
Have you ever thought what it might be like if you were famous in the future? On the day Alex was born, crowds surrounded the hospital. On her first day of school, people spied from the gates, and recently, strangers came to watch her perform in her school play as the llama. But why? Alex has always been a nobody. When a mysterious boy named Jasper starts at school, he alone seems to know the answer. But before he can tell Alex, he disappears into the year 2100. Can Alex brave travelling into the future to unravel the secret of her own astonishing destiny before time runs out? A brilliant adventure for fans of Ross Welford - a story about friendship, courage and embracing our talents even when they make us stand out.